* * Cancelled * *
2014 - Ames Society Convention
Chicopee, Massachusetts
October 3rd and 4th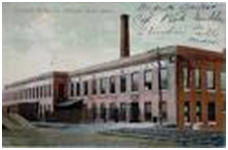 Plan to attend the 2014 Ames Convention to be held near Chicopee, Massachusetts. Also, plan to visit the site of the old Ames Manufacturing Company, its origins in blacksmith of famous swords.
"The Founder of the old Ames Manufacturing Company, Captain John Ames, who in 1774, made some of the first manufactured shovels in what would emerge as the new, United States of America. The company was founded in 1791 at their factory in Chelmsford, Massachusetts. It was continued by the founder's son by Nathan Peabody Ames (1803-1847) and produced its first swords for the US Government in 1832. A foundry was added, to cast cannon and bells. The historic sword and armament factory, located at 5-7 Springfield Street in Chicopee, Massachusetts, was built in 1847. The structure was added to the National Historic Register in 1983". - Wikipedia
Please contact Stafford-Ames Morse at President@AmesSociety.org if you have any questions.
1 Aug 2014